About Fiachra Figs O'Sullivan
Background
I was born, bred and emboldened in Dublin, Ireland and immigrated to the Marin County and San Francisco area in 1994. Psychotherapy, or self-exploration, has always been a mainstay in my life. One could say I am the typical psychotherapist cliché in so far as I was drawn to psychotherapy to better open to, move through, and heal my own emotional pain and suffering. I was the last of my immediate family to answer the call to become a guide for people to heal emotionally and spiritually. My father is an experiential therapist in Ireland, my mother a social worker/probation officer, and my sister is also a psychotherapist in the Bay Area. For me, being a psychotherapist in San Francisco and Marin County is more than just a job; it is a vocation that demands deep commitment to authenticity, compassion, empathy, vulnerability, honest self-reflection, and humility.
Education & Training
I received my BA and MA in Economics from Trinity College in Dublin, Ireland before moving to the States. After putting in my time in the corporate world, (I have worked as a Stockbroker, Employee Stock Options Specialist and as an executive in a successful start-up) I finally answered my deep longing to become a psychotherapist and moved to Esalen in Big Sur. While in residence at Esalen, I immersed myself in the study of existential psychotherapies, spirituality, body-oriented/somatic modalities, and the therapeutic expressive arts such as drama and dance as ways to uncage life, access inner-wisdom, and build capacities for growth and transformation.
I trained extensively in Gestalt Awareness Practice while at Esalen and in the following years, and deeply resonate with the Gestalt focus on developing a greater quality of awareness in a manner that resembles more of a cooperative unfolding than a traditional therapist-client dynamic.
I went on to receive an MA in Counseling Psychology from Meridian University in Petaluma. I was drawn to Meridian University because of their unwavering commitment to experiential, initiatory, and transformative learning practices.
I have also studied various couples therapy modalities, in particular I am dedicated to Emotionally Focused Therapy (a highly effective form of marriage counseling), Imago, Collaborative Couples Therapy, Experiential Psychotherapy for Couples, Gottman's work, and more. I now practice these different modalities in San Francisco, Marin County and the surrounding Bay Area. My best preparation as a therapist, whether I am working with couples therapy, marriage counseling or individuals, is my own self-exploration, and nowhere is this truer then with couples work. Showing up fully and vulnerably for my own relationship continues to be my greatest and most humbling teacher. Presently, I am deeply exploring attachment-based models of individual and couples therapy (more below).
I continue to be deeply influenced by Imaginal Psychology. I enjoy working with people to get a sense of their lives' narrative and to help shift the perspective and orientation of the narrator if needed. I believe each of us is on our own mythic adventure through life and thus: You are the protagonist on your own hero's journey! Often it is from this perspective that the inevitable life experiences of betrayal, grief, loss, longing, fear and pain can be best explored and integrated.
Therapeutic Approach
It is very important to me, as a therapist, that my own wounding informs my work. I consider clients as equal participants in therapy sessions. I prefer to think of "the client" as "the initiator" and more importantly, as "the expert" in their own process. My role is "the reflector" of your unfolding process. I believe that each of us inherently has the ability to transform, and that this transformation can happen rapidly. My role as your reflector is to help you access your own inner healer. I do so with loving kindness and an emphasis on present-moment awareness. Together, we create a container where you can feel safe to access and express whatever wants to come forth. The work you do to heal – we do together!
Other important modalities that I am trained in and that strongly influence my work include:
Hakomi – relies on mindfulness of body sensations, emotions and memories to help a client's process unfold organically. Hakomi combines the best of western psychology with Eastern practices of non violence and mindfulness in order to meet a client where they are at with compassion and empathy.
AEDP (Accelerated Experiential-Dynamic Psychotherapy) – is rooted in a belief in the capacity of the individual to heal. The therapeutic relationship is the working mechanism through which deep compassion and permission is extended to work through deeply painful reactions in order to help the brain form new neural pathways geared away from constantly triggering the intense negative emotional experiences hard-wired in.
Attachment-Based Psychotherapy – is informed by Attachment Theory, which maintains that the quality of the attachment bond in early childhood with the primary caregiver(s) will set the stage for the relational style and intimacy dynamics experienced later in adulthood.
About Teale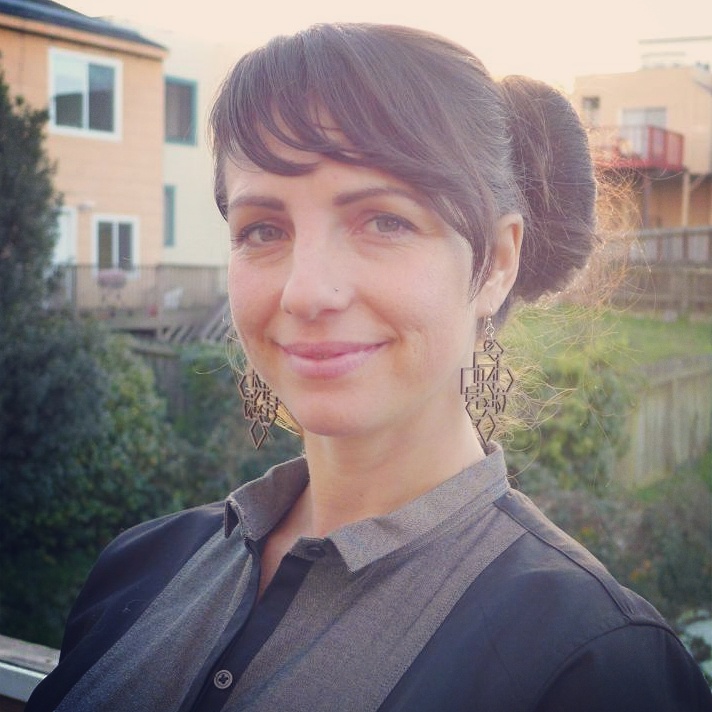 "We live in the shelter of each other"
–Celtic saying
Meeting regularly with a psychotherapist can help add insight into patterns and narratives which may serve as obstacles to your sense of contentment and well being. Psychotherapy can facilitate greater self acceptance as well as grow one's capacity to experience greater joy.
Born and raised on the island of Oahu, cultural sensitivity informs my therapeutic work and inspires me personally. I recently graduated with a Masters Degree in Counseling Psychology with a specialty in Community Mental Health. Being of service to others is more than just a vocation for me, it is my passion.
My areas of specialty include working with those who are experiencing relationship problems, sadness, hopelessness, anxiety, grief, addiction, parenting challenges and feelings of social isolation. I have experience with children, individuals, seniors, couples, and in facilitating therapy groups.
I value a collaborative therapeutic approach in order to help create a new sense of self-understanding and acceptance. As I receive further specialty training in different areas of my therapeutic interest I continue to grow and maintain a beginners mind. In my free time I'm an artist, cook, practice yoga and enjoy walking throughout San Francisco's parks and beaches.
Licensed Marriage and Family Therapist #100084
Supervised by Karen Rogers, LMFT
Licensure
Figs is a Licensed Marriage & Family Therapist, #79062, a Relationship Coach and the Founder of Empathi.com.