A Father's Grace
A Father Grace: What It Like for a First-Time Father to Witness a Home Birth
On April 20th, 2014, I wrote an off-the-cuff Facebook status update about my daughter home birth. That update stands as the chronicle of one man experience, my experience, during our home birth and I´m including it (with a few minor edits) below. But, first, some background.
My daughter Grace was born in our home in San Francisco on March 19th, at 4:31 am. Yes, we warned the neighbors. Our next-door neighbors, an undetermined number of Catholic nuns, were delighted, and that without even mentioning their nods of approval upon hearing our daughter name´Grace Marie O´Sullivan. (Hard to get more Catholic sounding than that, eh?) Even our video game-obsessed downstairs neighbor didn´t mind being distracted from his latest first-person shooter by my partner Teale shrieks and howls throughout the long hours of labor (or so he told us).
We decided to have a home birth largely because both Teale and I always felt our bodies contract, as if we were in enemy territory, when we entered the UCSF Medical Center for our early prenatal visits. To be clear, this has more to do with our own personal make-up than any limitations of UCSF. While the staff were always kind, we never felt fully seen. We believe that pregnancy and childbirth is a magical and celebratory process and intuitively we knew it would be easier to keep that perspective alive by having a home birth. Home is where the heart is, after all.
We are grateful to UCSF for providing the early prenatal visits, including getting to see our baby via ultrasound (wow) and for the plethora of screens and tests we opted for. So, while we chose to have Grace birth at home, having UCSF so close was an essential part of our pregnancy and birth journey. Without those early assurances that ours was a low-risk pregnancy, we could never have so confidently made our decision to have a home birth.
The last point I should touch on by way of introducing my overly revealing Facebook share (yes, all my friends in Ireland take this kind of personal sharing as further proof that I have lived in California too long) is about what this means to me in terms of my personal life journey. My Dad wasn´t present for my birth. He was at the pub. In his defense, pretty much all Irishmen of his generation were down the pub while their wives were giving birth. My father was not around while I was growing up much either. Alcoholism saw to that. I grew up unwilling to acknowledge or share sadness, longing, and joy. I bottled it all up and defended vigorously against my pain or true aliveness ever being revealed to the world. Not so anymore, as the following share reveals´
---
April 20th, 2014
Just wanted to write something about our Home Birth.
Wow! What an experience! 16 hours of labor in total. Teale was amazing! Early labor was crazy hard because Teale was vomiting so much she was mega-dehydrated and needed to be on IVs. At one point, we were genuinely worried for Teale and our baby Grace health because of elevated heart rates. Amazingly after that scare, and three IVs later, Teale gave herself permission to slow the process down. This letting go made space for her to move into active labor.
Double WOW! Active labor was intense. Teale was in so much pain, and to top it off, she only wanted comfort from me in between contractions and not during. I felt really helpless during some of the hardest moments.
In fact, during this time, I started to feel really rejected. It was hard to see Teale seek and receive comfort from our midwives and be non-responsive to me. At the same time (as Teale shared with me afterwards), she was feeling stuck in wanting comfort from me but not knowing how to reach out and be in contact with me emotionally in the midst of such an intensely vulnerable process. So there we were catapulted into the depths of our primary attachment wounding. Me, frozen in powerlessness and not knowing how to reach out for fear of rejection, and Teale, wanting comfort but stuck in the shame of not knowing if reaching from such a vulnerable place would be received.
Then, during Transition (an altered state just before the pushing starts), Teale and I locked eyes from across the room. It was a magical healing moment. I came to her and held her and she welcomed my presence and love with openhearted warmth. We were completely inseparable emotionally and physically from that moment on. It was the moment we felt received and met in the places inside where we both feel most unlovable, most inadequate. Quadruple Wow!! Glorious belonging´ thank you!
Next came the pushing. Speechless WOW!! If Teale was reluctant and hating early labor contraction pain, she took to pushing like she could compete and win the Olympics in baby-pushing for the next four decades straight! She pushed Grace out within 30 minutes.
Just a couple minutes before Grace graced us with her presence, we heard the most amazing and other worldly sound I have ever witnessed. We could hear Grace singing, literally, a haunting little cooing from inside Teale when only her face had emerged. Hard to believe, I know. (Grace had enough room in Teale pelvis to expand her lungs and take in oxygen to do that singing!)
Hearing Grace cooing, I literally felt like I had ceased to exist in this world and was transported to a place of such deep unknowing, the place where little babies come from. I was both exhilarated and terrified all at the same time. My mind just couldn´t make sense of what we were hearing, Teale too. Again, I remember our eyes locked in to one another as we experienced this miraculous moment, literally at the threshold of revelation.
And then it happened, Grace was with us, and Teale was up and kneeling on the bed with Grace in her arms quicker than anyone could tell her to slow down. Teale held Grace, looked at her and then looked at me and repeated, Look at her, she so beautiful over and over again, with a loving and maniacal look in her eyes. If you know Teale, you know the way she can look half-angel and half-devil all at the same time´ yep, it was that look, only 100 times more maniacal than I had ever seen before.
After Teale lay down again, she began to insist I take my shirt off so I could hold Grace against my skin. Interestingly, I became uber-shy and self-conscious at that moment. I would have liked to believe I would be immune to feeling self-conscious at such a huge moment in my life, alas not so´ I just didn´t want to take my shirt off. I was so overwhelmed. I wanted to be in the background and enjoy Grace arrival as a supporting character and I was too scared to be center stage.
Eventually, I relented and took my shirt off and held Grace for the first time. WOW! (Again with the Wow, Figs? Really?) I am a father. I still can´t believe it. I have a daughter. How is it possible that I get to write these words? The process of feeling safe enough to attach emotionally to a significant other has been quite the journey for me. I have worked so hard to shine a light on those shameful hurt places inside. All I can think is I must have done a fine job at learning how to be a partner and father to have ended up with Teale as my love, Grace as my capacity-filled daughter, and Zephyr (our dog), who will always be our first born.
Lastly, I cannot thank our midwives enough for their expert, skilled, kind, and sensitive guidance. How they got Teale to start having contractions outside of the bathroom (where she had bolted to each time they began) I will never be able to comprehend. I had started to prepare for Teale giving birth to Grace in the bathroom with me waiting on the other side of the locked door.
Lastlier, while we are so thrilled we gave birth at home, we are not completely crazy western medicine-avoiding hippies. Ours was a low risk pregnancy and we still went to UCSF for regular non-stress tests and ultra sounds, and we always knew UCSF was just a five-minute drive away if any complications arose that would fall outside of our midwives´ expertise.
We were fortunate enough to experience prenatal care in the early stages at UCSF, but eventually decided on a home birth facilitated by the incredible Michelle Welborn (yep that her real name).The level of knowledge and care we received from Michelle far surpassed what the doctors and nurses at UCSF could offer (I am sure some of this is down to the crazy state of medicine today). Our visits with Michelle were always at least one hour in length, involved space to explore emotions, as well as detailed examinations of Grace heartbeat, body position, and Teale health.
So there it is, I don't like to spend a lot of time editing or considering what I will writeo thats it!
---
A couple of days after I posted this on Facebook my father called:
You inspire me Fiachra. I am so deeply touched by what you wrote. I am very proud of the man you have become.
It took a couple of days to realize he actually said this to me. Isn´t it ironic how hard it is to let in that which we long to hear the most? Sharing so freely about my experiences, and being acknowledged and celebrated for doing so by my father, feels like a homecoming of sorts. It like a hero return having successfully traversed the territory of betrayal, to becoming the father and partner I wished he could have been to me.
I can´t think of anywhere I would rather have been on the night Grace was born than by Teale side throughout labor. Even now in the early months of parenting I am exactly where I want to be, with my family. When I pass the pubs in our neighborhood, with Grace asleep in my arms, her head resting against my chest, I take a breath, remember and feel grateful.
Grace is now two months old and is keeping us busy for sure. When the time comes to give her a little sister or brother, another evening at home full of shrieks and howls will be in store for the neighbors.
Fiachra (Figs) O'Sullivan is a certified emotionally focused couples counselor and the founder of Empathi, an online coaching program for couples. As heard on NPR's All Things Considered, Figs provides in-person couples counseling in San Francisco's Inner Sunset where he lives with his wife, daughter and doodle. If you're curious about your own relationship, sign up for Empathi to be the first to take Figs' Relationship Quiz and to get free, actionable and personalized guidance on how to feel more connected!
You may also see this article at The Good Men Project | "A Father's Grace"
Thanks for reading.If you liked this please share it!It would mean a lot to me.????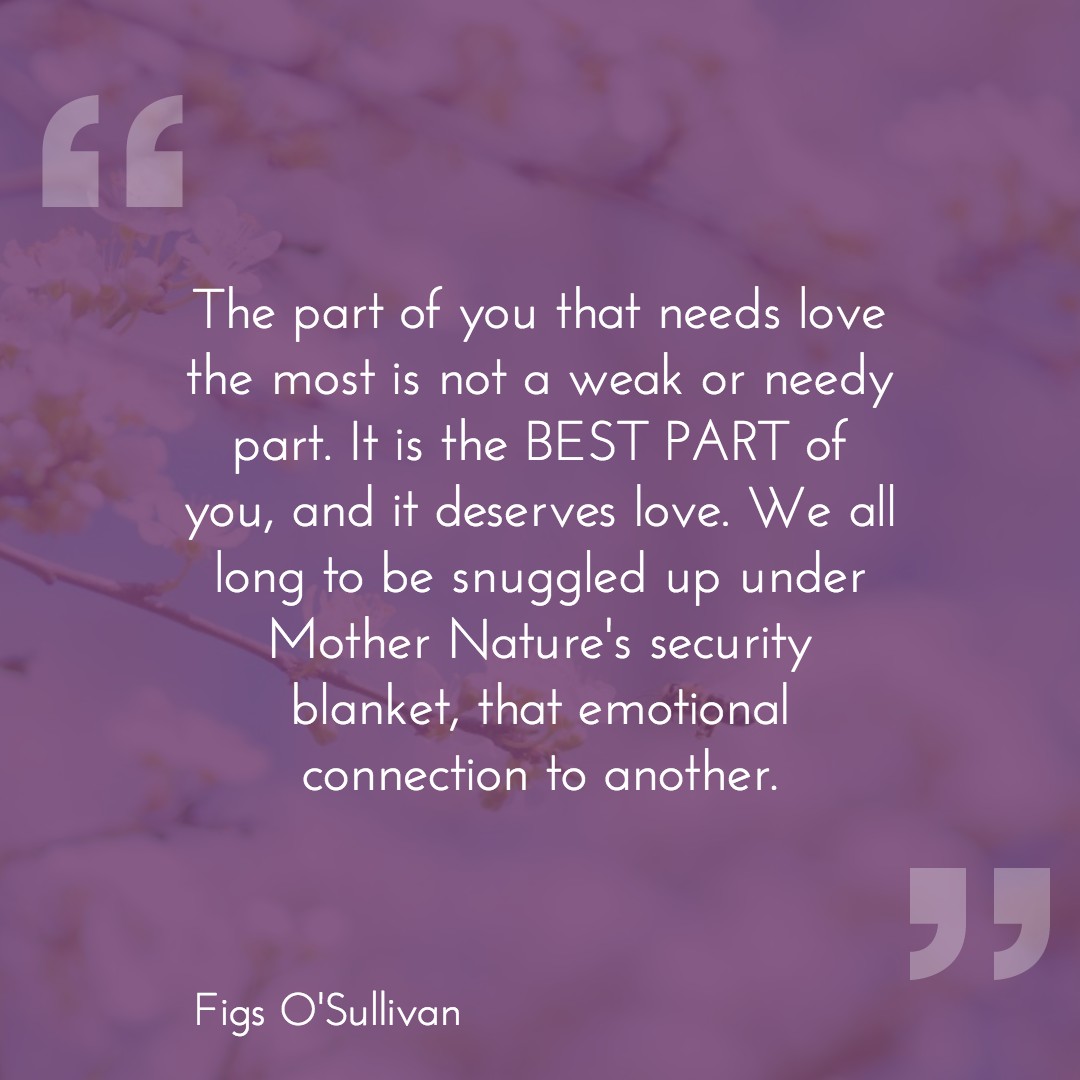 Fiachra (Figs) O´Sullivan is a certified emotionally focused couples counselor and the founder ofEmpathi, an online coaching program for couples. As heard on NPR All Things Considered, Figs provides in-person couples counseling in San Francisco Inner Sunset where he lives with his wife, daughter and doodle. If you are curious about your own relationship,sign up for Empathito be the first to take Figs´ Relationship Quiz and to get free, actionable and personalized guidance on how to feel more connected!